MELT Method
What is MELT?
The Melt Method (MELT) is a simple self-treatment technique that reduces chronic pain and helps you stay healthy, youthful, and active for a lifetime. Ten minutes of MELT three times a week is all you need to reduce the effects of accumulated tension and stress caused by daily living. This revolutionary approach is backed by the latest science and acclaimed by tens of thousands of devoted MELTers around the world!
New research has revealed the missing link to pain-free living: a balanced nervous system and healthy connective tissue. These two components work together to provide your body architectural support and optimal mind-body communication. Manual therapist and connective tissue specialist Sue Hitzmann has transformed groundbreaking neurofascial science and hands-on therapies into a one-of-a-kind treatment method called MELT. Using specialized techniques, a soft body roller, and small balls, MELT rehydrates the connective tissue, rebalances the nervous system, and restores space to compressed joints.
---
Private MELT

Private MELT sessions are for the individual that would like one on one attention that may not be met in a group setting. Sessions last 60-90 minutes. Please call 503.539.3381 or email me for more information. Click on Schedule a Session above to select a date.

Working together with Vickie, you will learn how to:
Identify stuck stress in your body, a major cause of chronic aches and pains
Effortlessly find greater balance
Experience more mobility and ease of motion
Relieve chronic pain, reduce inflammation, and eliminate common issues such as headaches, insomnia, and bloating
Improve alignment, enhance athletic performance, and keep your whole body feeling great at any age.
---
MELT Self-Care Course
The MELT Method is launching a new Self-Care Course today (5/18/20), designed for beginners to provide a step-by-step guide to learn how to MELT, one section of the body at a time.
This course is ideal for anyone who is new to MELT and wants to learn the foundational treatments and basic science behind the MELT Method in a step-by-step, self-paced format. Discover more than 20 self-treatments in 5 course modules.
Follow along with MELT Creator Sue Hitzmann as she guides you through self-care treatments designed to revolutionize your health, one section of the body at a time. Learn the science behind MELT, why it's vital to optimal health and longevity, and how to create a treatment plan specific to your self-care and fitness goals.
---
Skype sessions are now available!
---
Individual Sessions
1 session – $90
5 sessions – $425
10 sessions – $700
---
MELT On Demand
MELT On Demand features streaming classes and customized treatments for MELTers of all ages and levels. Click HERE to get a 7-day Free Trial and save $30 on your MELT On Demand subscription.
---
MELT Intro Workshops

Learn simple self-care techniques you can use every day to make your whole body feel better and function more efficiently.
This 90-minute class will introduce the MELT Method, a unique self-treatment approach that uses specialized soft foam rollers and small MELT Hand and Foot Balls to simulate the results of manual therapy.
Relieve aches and pains brought on by aging and active living. Reduce inflammation, ease chronic neck and low back strain, improve alignment, and learn how to keep your whole body working better. The MELT Whole-Body Treatment techniques are easy to learn, and will help you remain active, healthy and pain-free for life!
Sign up for a scheduled workshop or set up your own. I travel all over Portland and Washington and can help you set up a workshop in your facility. $40 pp
---
MELT Hand & Foot Workshops

This is a great introduction to the MELT Method. Learn simple techniques done with small rubber balls that will make your whole body feel better. Just by treating the hands and feet, you can begin to see a difference in the way your body feels and functions. Set up a hand and foot workshop in your home or studio! Book a private workshop with me, if there are 5 or more people the price will be $25 pp. Sessions last 60 minutes.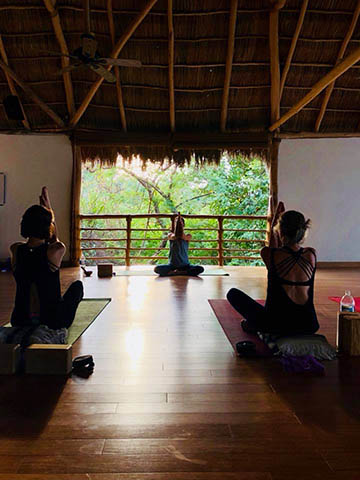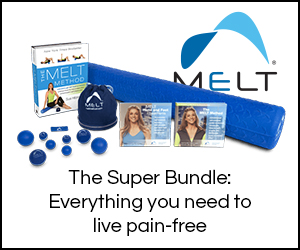 After several years of challenging foot, hip and arm issues, private MELT/Yoga sessions with Vickiehave played a crucial part in regaining my fluidity, strength, and flexibility on many interweaving body-mind-emotional layers.
Vickie is not only knowledgable but also kind and compassionate. She regards and respects my whole being while guiding me through the process of allowing old wounds to transform themselves into more vibrant pieces of the whole.
Vickie's clear and methodical instruction has made it easy for me to combine Yoga and MELT as part of my every day self care.
I look forward to each private session as she thoughtfully shares more exercises and information with me.
~ CJ McPhee